Grooming
Blog by SONIA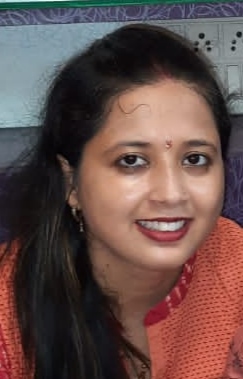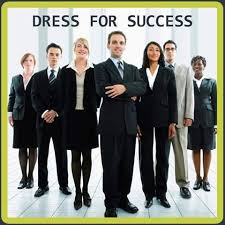 Grooming, the word itself express its meaning. It is the way people care of their body appearance. Once you enter at the specific place you need to be dressed as per their norms, and also you properly groom yourself for the demand of place.
Grooming is one of the important parts of personality development. The way you look and the way you move in a public circle makes a very enormous impact. When you are in a social set up your outer look is the first thing that people notice about you. Self-Grooming is the method of continuously work on oneself to make better. It is not only about wearing the right clothes but also about a lot of other things like working on being healthy and fit, developing hygienic habits, grooming one's personality, learning new things to make yourself interesting and impressive etc.
Personal grooming makes us respectable to other people and personal hygiene is essential for good health. Personal grooming includes bathing, dressing, makeup, hair and taking care of one?s teeth and skin..
Personal Hygiene is the set of practices to pursue to safeguard one's health. Maintaining a high level of personal hygiene will help to increase self-esteem while minimizing the chances of developing infections. Poor personal hygiene can have significant implications on the success of job applications or chances.
The next thing that one must take care of is the better details like the hands, hair, feet, face etc, they are part of your exterior outlook that is noticed by the society
There is a proper dress for every occasion; there is also a proper hair style for every occasion. For instance, in a formal setting, one should always wear tied hair (for women) or gelled up hair (for men). Get your hands and feet cleaned every once in a short while. The way you take care of your hands and feet speak quite a lot about your obsession with personal hygiene and there are many people who notice these parts of the body before they notice your external appearance. The emphasis that you put on details tells people about your sense of perfection. If you have laid proper emphasis on these finer details, it will send out the signal that you believe in perfection and being just the very best.
Accessorizing is yet another part of being dapper and smart. Wearing the right accessory will accentuate your look. On a day out working, a watch that makes a statement of its own is the best accessory. Proper emphasis should also be laid on the shoes that you wear and the bags that you carry.
Job opportunities, relationship possibilities, and invitations to parties and other social events are all inextricably linked to how you present yourself to the world. Grooming is simply one of those things that there is no excuse not to take time and effort with. The poll has shown that looking good in the workplace may be the key to career advancement, with 78. 6 per cent of respondents believing there is a correlation between being well-groomed and growing professionally.
Good personal grooming and style shows an interest in the position as well as being demonstrative of good character - Quite clearly, personal appearance is of importance to many employers and employees in the region.
Conclusion : Grooming play a vital role in individual personality.
Last updated: Oct 3, 2021
More articles:
---
Recent lost & found:
---
Login for enhanced experience

Create and manage your profile

Refer an author and get bonus Learn more

Publish any lost and found belongings

Connect with the authors & add your review comments

Join us for Free to advertise for your business or Contact-us for more details

Join us for Free to publish your own blogs, articles or tutorials and get your Benefits