karwa chauth Outfits Idea's
Blog by Deepanjali keshari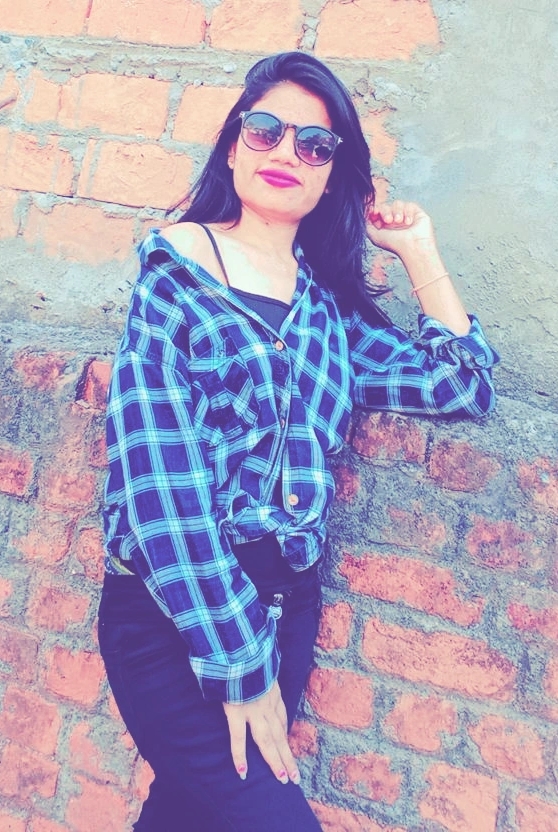 All > Fashion > Dressing sense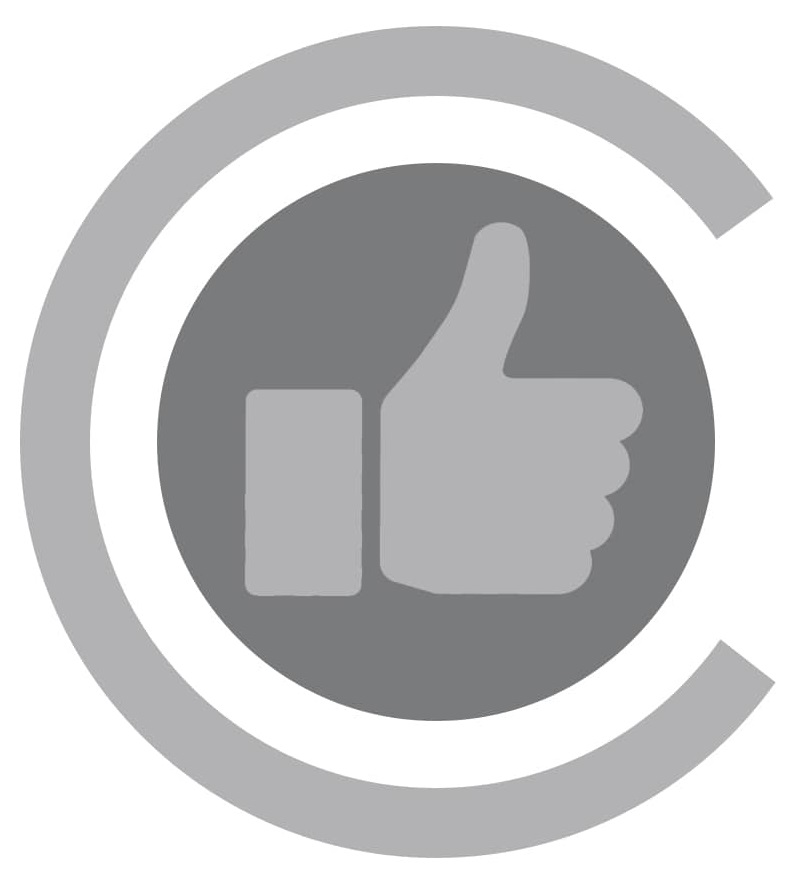 2 likes
Please login to like this article.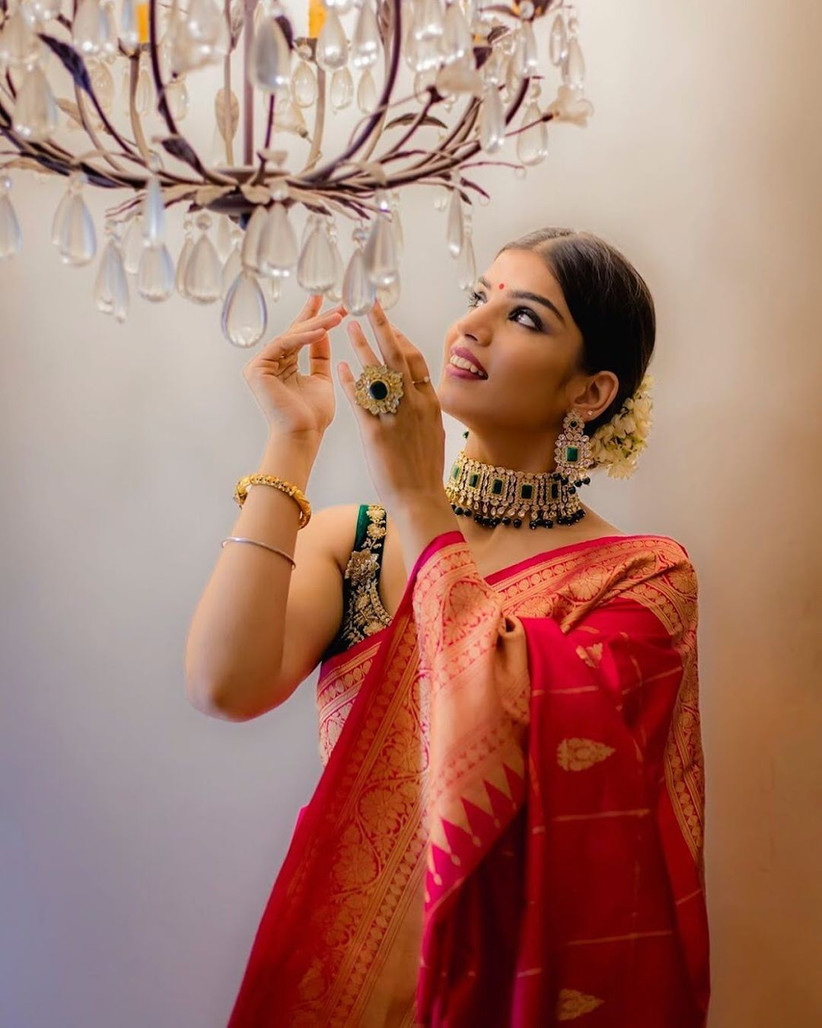 There are only a few days left for Karva Chauth. On this day, every married woman does sixteen adornments in the evening by fasting for the whole day for the long life of her husband. After all, she wants to look the most beautiful on this day, but when it comes to selecting the outfit, then there is the most confusion. If you wear your wedding lehenga on Karva Chauth, then you do not have to think much, but if you are used to trying something new then we have brought you some of the best options of Karva Chauth Special Dresses, which will help you. Can go a long way in selecting outfits.

Karva Chauth ke Liye Saree
The day of Karva Chauth is considered a day of good fortune for every married woman. On this day every married girl does sixteen makeup like a bride. In such a situation, the saree plays an important role in completing her look. Here we are telling you about some different fabric sarees, which will enhance your beauty on Karva Chauth.



Silk Saree :


Silk saree looks very beautiful in appearance. Although it is a little difficult to carry, but if you pin it up and tie it properly, then its beauty comes out completely. For this, you can make a pink colored saree as your Karvachauth outfit.



Kanjivaram Saree :



Kanjeevaram sarees are famous for their stunning colors and designs. Even Kanjeevaram saris are quite a favorite of Bollywood actress Rekha. They are a bit expensive, but after wearing they look very beautiful. This cotton silk saree by Kanjeevaram is self designed. The color of this saree is also making it perfect for Karva Chauth.



Embroidery Saree :


The red color saree has its own craze on the day of Karva Chauth. Made from net, silk and georgette, this saree will give you a bridal look on Karvachauth. The pattern design made in the border of the saree further enhances its beauty. This saree is as heavy in appearance as it is light to carry.



Banarasi Saree :


Not only paan of Banaras, but saree is also famous. There is something else about Banarasi sarees. This saree with beautiful print, design and border will give you a complete look on Karva Chauth. Your jewelry will also look great on this saree.



Georgette Saree :


If you do not want to wear a heavy saree on Karva Chauth, then this maroon saree from Georgette can prove to be a good option for you. Pearl work has been done on this maroon georgette saree, making it beautiful while maintaining its simplicity. The special thing is that apart from Karva Chauth, you can wear this saree on any casual party or function at home.
Karwa Chauth ke Liye Suit
In the last few years, the trend of wearing suits on Karva Chauth has increased a lot. Although Punjabis already have a trend of wearing designer suits, Kanjeevaram suits on the day of Karva Chauth, but with the changing times, the craze of wearing suits among married girls has increased everywhere. We have brought here for you some such designer suits, which can add to your look this Karva Chauth.



Palazzo Suite :


What to say when the traditional tadka is mixed with simplicity and beauty. This maroon color plazzo suit is also similar. Golden color embroidery work has been done on it. To give a complete look to the palazzo suit, a golden dupatta has been carried with it matching the color of the embroidery.



Sharara Suit :


Sharara suit is becoming the first choice of girls on every occasion. Even Bollywood divas can't keep themselves away from its charm. If you too are bored of wearing a lehenga or a sari on the day of Karva Chauth, then this time try a sharara suit, because it will give you a trendy as well as comfortable look.






Patiala Suite :


If you observe a fast of Karva Chauth in Punjabi customs, then there are amazing designs of Patiala suits available online for this day. In such a situation, if you like a heavy design suit, then you can wear this Patiala suit of Tafta silk on your Karva Chauth.




Anarkali Salwar Suit


Anarkali salwar suit fashion has been in trend for a long time. If you want, you can take a slightly different design Anarkali suit, whose look will look beautiful like a gown. This Anarkali suit is open from waist in A design, which is completing its overall look.





Churidar Salwar Suit


If you are a fan of churidar salwar suits, then this suit from the brand 'Biba' is perfect for your Karva Chauth. Its look is similar to Anarkali, but it is not surrounded much. Keeping the simplicity in mind, this red suit has been designed. Also, its dupatta is not too heavy but has been designed with a light border design.



Best lehenga-choli ideas for karvachauth


Lehenga-choli is an outfit that fits every occasion. Be it marriage functions or Karva Chauth. Generally women prefer to wear their wedding lehenga on Karva Chauth. If you are looking for a new lehenga on this Karva Chauth, then here we have brought some beautiful designs of lehenga-choli for you.



traditional lehenga-choli :


Always buy lehenga semi stitched, so that you can get it fitted according to your size. Also, if this is your first Karva Chauth and you want to try something traditional on this occasion, then you can wear this lehenga-choli on your Karva Chauth. Heavy embroidery work has been done on this lehenga-choli of maroon color with golden color. There is also a net dupatta, which complements your traditional look.




Lehenga-choli slightly different :


If you are bored with the traditional or maroon color lehenga-choli, then you can wear this beautiful peach color lehenga-choli on your Karva Chauth. The dupatta has been worked in between along with the border, which is giving it a heavy look.




if pink is your favorite :


It is believed that pink is the favorite color of girls, although this has been seen in very few cases. If you also like pink color more, then by wearing this Karvachauth pink lehenga-choli, you can spread the shade of pink in your look. This pink and golden lehenga-choli will help you a lot in this work.




A line lehenga-choli


A line lehenga has always been the first choice of fashionistas. You can also wear this design lehenga on your Karva Chauth. If you do not like the lehenga-choli too heavy, then this simple design and color outfit will suit your look.





wedding style lehenga-choli :


If you like to wear heavy lehenga-choli, then you can try outfits similar to your wedding lehenga. The lehenga has more heavy work than the choli.
More articles:
---
Recent lost & found:
---
Login for enhanced experience

Create and manage your profile

Refer an author and get bonus Learn more

Publish any lost and found belongings

Connect with the authors & add your review comments

Join us for Free to advertise for your business or Contact-us for more details

Join us for Free to publish your own blogs, articles or tutorials and get your Benefits