India Engineering Colleges
Tutorial by Bharat Jay Singh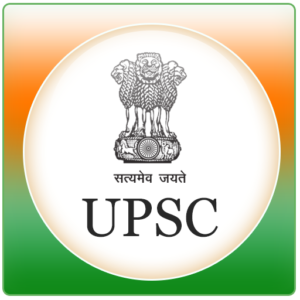 All > Education in India > Universities and Institutes in India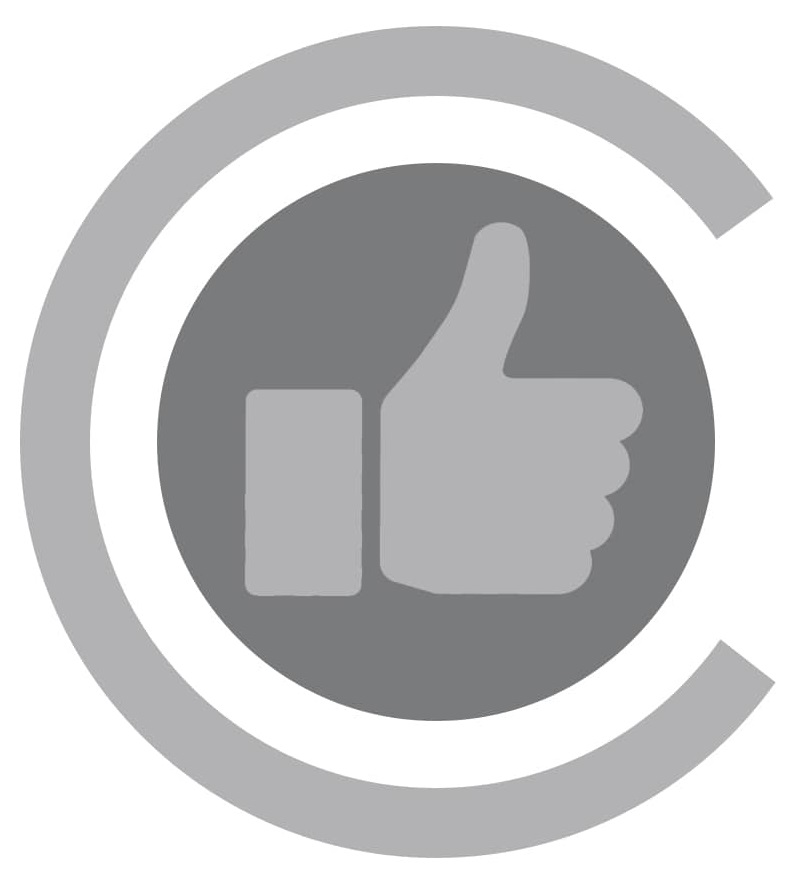 1 like
Please login to like this article.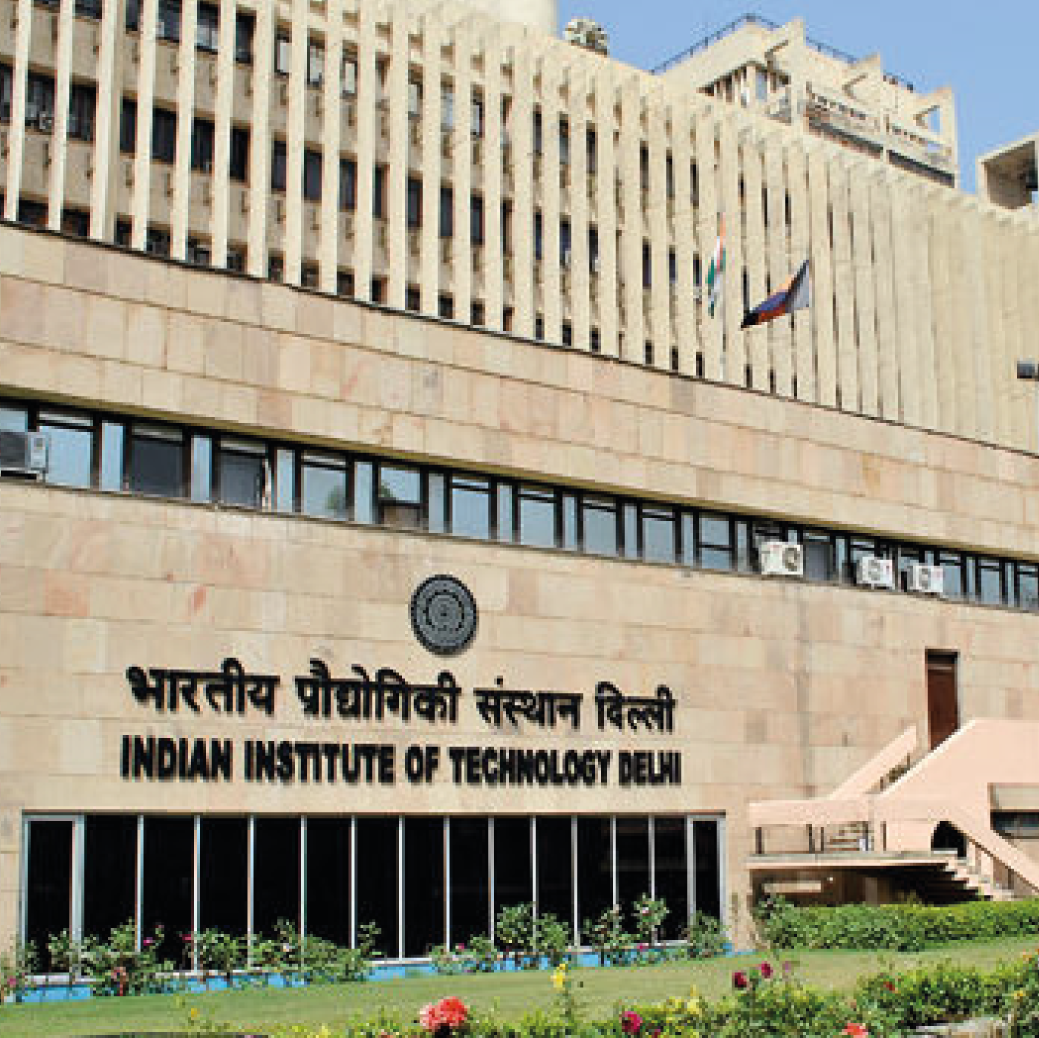 Nowadays engineering is the most preferred course by most students. Engineering is a course that increases the creativity of the people in a lot of areas like art, science, and other technical aspects by providing knowledge in the same. It is a course which exists from ancient days. In ancient days people thought that only civil engineering is the word which meant for engineers. But now in this modern world, there are a lot of courses like electronics, electrical, mechanical, industry management, and material management that exist to improve the living of the people as well as to increase the creativity of the students.
There is a course called bio-medical engineering which takes care of people's health issues and offers thorough information about the instruments being used in the surgery in the medical field. There are lots of engineering colleges available in India which provide a variety of courses to improve the knowledge of the people. National Institute of Technology (NIT), Indian Institute of Technology (IIT), Rajalakshmi engineering college, Vellore institute of technology (VIT), and Jadavpur engineering colleges are some of them that provide a very good education and technical knowledge to the students. There exist even more government and autonomous engineering colleges that offer great engineering education to the pupil.
State
Name of College
City/District
Address
Madhya Pradesh
Medicaps Institute of Technology & Management
Indore
A.B. Road, Pigdamber, Indore
Rishiraj Institute Of Technology
Indore
village rewati,sanwer road,indore
International Institute of Professional Studies
Indore
Davv Campus, Khandwa Road
Sri Govindram Seksaria Institute of Technology and Science
Indore
S.G.S.I.T.S, Y.N Road, Indore
ICFAI BUSINESS SCHOOL
Indore
7, PIPALYA PALA, RAJEEV GANDHI CIRCLE
Insitute of Engineering and Science, [ IES ] , IPS Academy
Indore
IES IPS Academy,Rajendra nagar ,INDORE
School of economics
Indore
Devi Ahilya Viswavidyalaya,RNT MARG,INDORE
Institute of Engineering & Technology,IET,DAVV,Indore
Indore
Opp Soyabin Reasearch Centre,Khandwa Road Indore
shri vaishnav institute of technology & science
Indore
indore ujjain road,indore
Oriental Institute of Science&Technology
Bhopal
Thakral Nagar,Opp.Patel Nagar Raisen Road Bhopal
Bansal Institute Of Science & Technology
Bhopal
Bansal Institute Of Science & Technology Anand nagar kokta hathaikheda dam,Bhopal
All Saints College Of Technology
Bhopal
Gandhinagar NH-12, ByePass Road,Bhopal
NIIST, BHOPAL
Bhopal
1,Sajjan Singh Nagar, Raisen Road, Bhopal (M.P)
NRI INSTITUTE OF INFORMATION SCIENCE AND TECHNOLOGY
Bhopal
1,Sajjan Singh Nagar, Opp. Patel Nagar, Raisen Road,Bhopal
Thakral college of technology bhopal
Bhopal
Thakral college of technology group of oriental group of institutes raisen road,thakral nagar bhopal
Technocrats Institute of Technology
Bhopal
Anand Nagar, Opposite Hathaikheda Dam
Bhopal Institute of Technology & Science
Bhopal
Bangarasia,Bhopal
University Institute of Technology
Bhopal
Barkattulah University Campus, Hoshangabad Road, Bhopal
TRUBA Institute of Engineering & Information Technology
Bhopal
Karod - Gandhi Nagar,By Pass Road, Bhopal

R K D F INSTITUE OF SCIENCE & TECHNOLOGY
Bhopal
N H -12, Hoshangabad Road, Near to Mark Resort, Misrod, Bhopal
Gwalior Engineering College
Gwalior
Airport road,Maharajpura
Institute Of Technology And Management
Gwalior
Guru-Kripa Campus,Gwalior
ABV-Indian Institue Of Information Technology
Gwalior
Morena Link ROad Gwalior
I.T.M. Group Of Colleges
Gwalior
jhansi road,sithouli,Gwalior
JIWAJI UNIVERSITY
Gwalior
JIWAJI UNIVERSITY,GWALIOR
MADHAV INSTITUTE OF TECHNOLOGY & SCIENCE
Gwalior
GOLE KA MANDIR, GWALIOR (MP)
ITM GOC Gwalior
Gwalior
"Guru kripa" opp. sithouli rly. station, jansi road , Gwalior
Rustamji Institute of Tecnology, BSF Academy
Gwalior
RJIT Campus BSF Academy,Tekanpur Gwalior-(M.P.)-
INSTITUTE OF INFORMATION TECHNOLOGY AND MANAGEMENT
Gwalior
"GURU-KRIPA"CAMPUS,OPP.SITHOLY RLY. STATION,NH-75,JHANSI ROAD,GWALIOR
Jabalpur Engineering College
Jabalpur
Jabalpur Engineering College, Gokalpur, Jabalpur (M.P.)
Hitkarini College of Engg. & Technology, Jabalpur (M.P.)
Jabalpur
Dumna Road, Jabalpur (M.P.)
Guru Ramdas Khalsa Institute Of Science & Technology, Jabalpur
Jabalpur
Kukrikheda, barela, Jabalpur (M.P.)
Orissa
Institute of Management and Information Technology ,Cuttack
Cuttack
Jobra Road, Cuttack,State-ORISSA
Dhaneshwar Rath Institute of Engineering and Management Studies
Cuttack
kairapari,kotsahi(tangi),cuttack,orissa.
University College of Engineering, Burla
Bhubaneshwar
Burla,Dist- Sambalpur,Bhubaneshwar, Orissa

College OF Engineering Bhubaneswar
Bhubaneshwar
SECTOR-B,CHANDAKA INDUSTRIAL COMPLEX, PATIA,BHUBANESWAR
Centre For IT Education
Bhubaneshwar
Plot No. 4, Sector-A, Zone- B,Nera Mancheswar Police Station,Mancheswar Industrial Estate,Bhubaneswar

Institute of Technical Education and Research
Bhubaneshwar
Jagamohan nagar,Jagamara,Bhubaneswar
Silicon Institute Of Technology
Bhubaneshwar
Silicon Institute of Technology,Silicon Hills, Patia,Bhubaneswar

College of Engineering and Technology (CET),Bhubaneswar
Bhubaneshwar
Bhubaneswar,Orissa.
Krupajal Engineering College
Bhubaneshwar
Prasanti vihar,Kausalya Ganga, Puba Sasan,Bhubaneswar
MAHAVIR INSTITUTE OF ENGINEERING &TECHNOLOGY
Bhubaneshwar
MIET, CHANDAKARODE,PO.-MENDHASALA,DIST -KHURDA,BHUBANESWAR,ORISSA
Kalinga Institute of Industrial Technology,(deemed university),Bhubaneswar
Bhubaneshwar
KIIT 3rd campus Patia Bhubaneswar orissa
C.V. RAMAN COLLEGE OF ENGINEERING
Bhubaneshwar
C. V. Raman College of Engineering. Bidya Nagar, Mahura, Janla, Bhubaneswar,Khurda
orissa engg college
Bhubaneshwar
nijigarh,kurki, jatni, Orissa-Bhubaneshwar
Purushottam Institute of Engineering and Technology
Rourkela
Purushottam Vihar,Mandiakudar,Kansbahal,Orissa.
Padmanava College of Engineering
Rourkela
Sector - 04, Rourkela , Orissa
Punjab
LOVELY INSTITUTE OF TECHNOLOGY
Jalandhar
Lovely Valley,Jalandhar-Ludhiana G.T Road,
Chehru bridge.Jalandhar, Punjab
DAV Institution of Engineering & Technology
Jalandhar
DAVIET , Kabir Nagar,Jalandhar (Punjab)
Amritsar College of Engineering & Technology
Amritsar
Amritsar College of Engg. & Technology,P.O.B No. 42,
Amritsar-Jalandhar G.T Road,Near Manawala, Amritsar. Punjab
Sri Sai College of Engineering & Technology
Pathankot
Main-Dalhousie Road,Badhani Pathankot, Punjab
Chandigarh Engineering College
Mohali
Landran (Mohali),Punjab
Rajasthan
Banasthali Vidyapith
Jaipur
Banasthali Vidyapith, Jaipur, Rajasthan
JAIPUR ENGINEERING COLLEGE< JAIPUR
Jaipur
SP-43 RIICO INDUSTRIAL AREA, KUKAS, JAIPUR (RAJASTHAN)
GYAN VIHAR SCHOOL OF ENGINEERING & TECHNOLOGY
Jaipur
MAHAL JAGATPURA, JAIPUR, RAJASTHAN
Rajasthan Institute Of Engineering & Technology
Jaipur
Bhankrota,Ajmer Road,Jaipur
Jaipur Engineering College Kukas
Jaipur
SP-43,Ricco Industrial Area Kukas
KAUTILYA INSTITUTE OF TECHNOLOGY & ENGINEERING & SCHOOL OF MANAGEMENT
Jaipur
ISI - 16, RIICO Institutional Complex, Kautilya Circle,Sitapura, Jaipur
Stani Memorial college of Engineering & Technolgy
Jaipur
Rampura,Phagi,Jaipur(Raj.),Indian Institute of Rural Management,
Sector-11, Tagor Marg, Agarwal Farm,Jaipur
Shankara Institute of Technology
Jaipur
SP-42, RIICO Industrial Area, Delhi Road, Kukas, Jaipur (Raj.)
SRI BALAJI COLLEGE OF ENGINEERING & TECHNOLOGY
Jaipur
Benad Road,(Macheda),Jaipur - 13, Rajasthan
Poornima College Of Engineering
Jaipur
ISI-6, RICCO INSTITUTIONAL AREA, SITAPURA, JAIPUR
Swami Keshvanand Institute of Technology, Management & Gramothan
Jaipur
Ramnagaria, Jagatpura, Jaipur
ENGINEERING COLLEGE KOTA
Kota
Engineering College Kota,Rawatbhata Road, Akelgarh,Kota (Rajasthan)
MODI INSTITUTE OF TECHNOLOGY ,KOTA.
Kota
P.O. Borabas, Distt. Kota
College of Technology and Engineering
Udaipur
College of Technology and Engineering,MPUAT,Universtity,Udaipur

University Computer Center, Mohanlal Sukhadia University, Udaipur
Udaipur
University Computer Center,Vigyan Bhawan,Mohanlal Sukhadia University, New Campus,Udaipur-Rajasthan

Geetanjali Institute of Technical Studies
Udaipur
Airport Road,Dabok,Udaipur
MARWAR ENGINEERING COLLEGE AND RESEARCH CENTRE
Jodhpur
Village: Kharda Bhandu, Barmer Road (NH-28),JODHPUR (RAJASTHAN)
Tamilnadu
Meenakshi College For Women
Chennai
363,Arcot Road,Kodambakkam,

Rajalakshmi Engineering College
Chennai
Rajalakshmi Nagar,Thandalam

Tagore Engineering College
Chennai
Rathinamangalam,Vandalur post
Rajalakshmi Engineering College
Chennai
Rajalakshmi Engineering College, Rajalakshmi Nagar, Thandalam, Chennai
KCG COLLEGE OF TECHNOLOGY
Chennai
old mahabalipuram road,karapakkam
Vel's Srinivasa College of Engineering and Technology
Chennai
Old Mahabalipuram High Road (IT High way) Near Navalur,Thalambur,

JERUSALEM COLLEGE OF ENGINEERING
Chennai
VELACHERY MAIN ROAD, NARAYANAPURAM,PALLIKARNAI,
Sathyabama Institute of Technology(deemed university)
Chennai
Jepiar nagar,Old mamalapuram road,
S.A.Engineering college
Chennai
Poonamalle-avadi Road,Veeraraghavapuram,Thiruverkadu,

ST.JOSEPHS ARTS AND SCIENCE COLLEGE
Chennai
ST.JOSEPHS COLLEGEROAD,CUDDALORE DISTRICT,
St. Joseph's College of Engineering
Chennai
Jeppiaar Nagar,Old Mahabalipuram Road,

MADHA ENGINEERING COLLEGE
Chennai
MADHA NAGAR,KUNRATHUR,
St.Peter's Engineering College
Chennai
Tonakela Camp Road,Avadi,

Kalsar College of Engineering
Chennai
no 109,mannur village,sriperumbuttur,kanchipuram(dist)
Jerusalem Engineering college
Chennai
Narayana puram,Pallikaranai,Velachery Main Road,

Krishnasamy College of Engineering and Technology
Chennai
S.Kumarapuram,Cuddalore,Tamilnadu

MISRIMAL NAVAJEE MUNOTH JAIN ENGG COLLEGE
Chennai
JOTHI NAGAR ,THORAPAKKAM,I.T HIGHWAY
Rajalakshmi Engineering College
Chennai
Rajalakshmi Nagar ,Thandalam Sriperumbudur, Kancheepuram District
Aalim Muhammed Salegh College Of Engineering
Chennai
A.M.S college of engineering,Muthapudupet,Avadi IAF,

Magna College of Engineering
Chennai
Redhills - Tiruvallur High Road,Magaral,
Easwari Engineering College
Chennai
Bharathi Salai,Ramapuram,

Sri Chandrasekharendra Saraswathi Viswa Maha Vidyalaya(Deemed University)
Chennai
Enathur Kanchipuram Tamil Nadu
JERUSALEM COLLEGE OF ENGINEERING
Chennai
JERUSALEM COLLEGE OF ENGINEERING,VELACHERY MAIN ROAD ,NARAYANAPURAM,PALLIKARANAI
Rajiv Gandhi college of engineering
Chennai
nemili,sriperambudur,kanchipuram dist


RMK Engineering College
Chennai
Gummidipoondi, Kavaraipettai,Tamil Nadu
Vel Tech Engg College
Chennai
Avadi-Alamathi Road,
THANGAVELU ENGINEERING COLLEGE
Chennai
IT HIGHWAY,KARAPAKKAM

M N M Jain Engineering College
Chennai
Old Mahabalipuram Road, Jyothi Nagar, Thorapakkam,
MAAMALLAN INSTITUTE OF TECHNOLOGY
Chennai
Maamallan Nagar, Vadamangalam,Sriperumpudur, Kancheepuram
PRATHYUSHA ENGINEERING COLLEGE
Chennai
ARANVAYAL KUPPAM,POONAMALLE TIRUVELLORE HIGH ROAD,TIRUVELORE DIST
SriRam Engineering College
Chennai
PERUMALPATTU,THIRUVALLUR TK, MGR DT

Bharath institute of higher education and research
Chennai
selaiyur, chennai., Tamil Nadu
Amrita School of Engineering
Coimbatore
Amrita School of Engineering,
Amrita Vishwa Vidyapeetham,Coimbatore, Tamil Nadu,>
Karpagam College of Engineering, Coimbatore
Coimbatore
Karpagam college of Engg,Myleripalayam PO,Othakkal Mandapam,

Karunya Institute of Technology and Sciences
Coimbatore
Karunya Institute of Technology and Sciences,Karunya Nagar, Siruvani Main Road, Coimbatore
Velammal Engineering College
Coimbatore
Ambattur-Redhills Road,Surapet,

V.L.B.JANAKIAMMAL COLLEGE OF ENGINEERING AND TECHNOLOGY,
Coimbatore
KOVAIPUDUR,COIMBATORE
S.N.R SONS COLLEGE
Coimbatore
The Principal,S.N.R. Sons College,S.N.R. College Road,Nava India, PO Ganapathy
Coimbatore Institute of Technology
Coimbatore
Coimbatore Institute of Tehnology,Aerodome post,peelamedu,

Government College of Technology
Coimbatore
Thadagam Road,Coimbatore, Tamil Nadu
Dr G R Damodaran college of Science
Coimbatore
Dr.G.R.DAMODARAN COLLEGE OF SCIENCE,Avinashi Road,Civil Aerodrome Post,

SRI RAMAKRISHNA ENGINEERING COLLEGE
Coimbatore
SRI RAMAKRISHNA ENGINEERING COLLEGE, N.G.G.O COLONY,POST,VATTAMALAIPALAYAM,COIMBATORE
Sri Krishna College Of Engineering & Technology
Coimbatore
Kuniamuthur, Coimbatore, Tamil Nadu
PSG College Of Technology
Coimbatore
Peelamedu,Coimbatore
Tamilnadu college of Engineering
Coimbatore
Palanisame Ravi nagar,Karumathampatti,Coimbatore
Dr.Mahalingam College of Engineering and Technology
Coimbatore
Udumalai Road,Pollachi,Coimbatore Dist,Tamilnadu,INDIA
National College Of Engg
Tirunelveli
Maruthakulam,Tirunelveli Dt,Tamilnadu
The Rajaas Engineering College
Tirunelveli
RAJAS COLLEGES,RAJA NAGAR,VADAKKANGULAM(Near Kanyakumari & Nagercoil)

GOVERMENT COLLEGE OF ENGINEERING
Tirunelveli
GOVERMENT COLLEGE OF ENGINEERING,TRINELVELI
S.Veerasamy Chettiar college of Engg & Tech
Tirunelveli
S.V.Nagar,Puliyangudi,Tirunelveli dt,

Francis xavier Engineering college
Tirunelveli
vannarpettai,Tirunelveli., Tamil Nadu
K.S.R.COLLEGE OF ENGINEERING
Erode
K.S.R KALVI NAGAR,TIRUCHENGODE,THOKKAVADI POST,NAMAKKAL DIST

Kongu Engineering college
Erode
Perundurai,Erode
Bannari Amman Inst. of Tech
Erode
Sathyamangalam
Erode Sengunthar Engineering College
Erode
Erode sengunthar Engineering college,Thudupathi,Erode-57,


NANDHA ENGINEERING COLLEGE
Erode
VAIKALMEDU,PERUNDURAI,ERODE
M.P.N.M.J.Engg. College
Erode
MURUGATHOZUVU VILLAGE,CHENNIMALAI.ERODE(DT)
SASURIE College OF Engg
Erode
Sasurie College of Engineering,Vijayamangalam,Perundurai T.K,
Erode Dt

Velalar College of Engineering and Technology
Erode
Coimbatore Main Road,Thindal,Erode

INSTITUTE OF ROAD AND TRANSPORT TECHNOLOGY
Erode
ADMIN: STATE UNDERTAKINGS Tamil Nadu state Transport Corporation,(Minisry of Road Transport- govt. of TN), IRT, Tharamani,CHENNAI.,COLL: IRTT, Vasav
Saranathan College of Engineering
Trichy
venkateswara nagar,panjapur Trichy, Tamil Nadu
Muhammed Institute of Education and technology
Trichy
MIET engg college,gundur,trichy,tamilnadu

MOUNT ZION COLLEGE OF ENGG. & TECH.
Trichy
PILIVALAMPOST,THIRUMAYAM THALUK,LENA VILAKKU,PUDUKKOTTAI

Dhanalakshmi Srinivasan Engineering College
Trichy
Dhanalakshmi Srinivasan Engineering College,Thuraiyur Road,Perambalur

SASTRA UNIVERSITY
Trichy
sastra university,thanjavur,T.N
JAMAL MOHAMED COLLEGE
Trichy
TVS TOLL GATE,TRICHY -20, Tamil Nadu
E.G.S.Pillay Engineering College
Trichy
North Palpannai Cheri,opp.Collector office,Nagapattinam

Ganadipathy Tulsi's Engineering College
Vellore
Chitoor-Cuddalore road,KJaniyambadi,Vellore.

VELLORE INSTITUTE OF TECHNOLOGY
Vellore
Thiruvallam Road, Vellore
PAAVAI ENGINEERING COLLEGE
Salem
Paavaaai nagar ,Pachal,Namakkal
Sona College of Technology
Salem
Thiagarajar polytechnic colloege road,sona nagar,salem
Idhaya Engineering College for Women
Salem
Nainarpalayam Road,Idhaya Nagar,ChinnasalemVillupuram-Dt

Vysya College
Salem
VYsya College,Ayothyapatinam, Salem, Tamil Nadu
PGP COLLEGE OF ENGINEERG & TECHNOLOGY
Salem
PGP COLLEGE OF ENGINEERING & TECHNOLOGY., NAMAKKAL.
Goverment College of Engineering,Salem
Salem
government college of engineering,NH-7 Salem-Bangalore highway,Salem

VYSYA COLLEGE
Salem
RAMAKRISHNAPURAM,MASINAICKENPATTY(POST),
AYOTHIYAPATTINAM,SALEM

KLN College of Engineering
Madurai
Pottapalayam, Konthagai,Madurai-Nedungulam Road, Sivagangai District.
Thiagarajar School of Management
Madurai
Pamban swamy nagar,Thairuppapramkundarm,Madurai

Madurai Kamaraj University Evening College
Madurai
Opp. Pandiyan Hotel,K.Pudur,Madurai, Tamil Nadu

Arulmigu kalasalingam college of engineering
Madurai
Arulmigu Kalasalingam College of Engineering,Anand Nagar,
Krishnankoil,(Via) Srivilliputhur, Virudhunagar Dt.,
THE AMERICAN COLLEGE
Madurai
GORIPALAYAM,MADURAI
National Engineering College
Madurai
K.R.Nagar,Kovilpatti.,Thoothukudi District.


Sethu Institute of Technology
Madurai
SETHU INSTITUTE OF TECHNOLOGY,Pulloor,
Kariapatti, Virudhunagar Dt.
SOWDAMBIGA COLLEGE OF ENGG
Madurai
SOWDAMBIGA COLLEGE OF ENGG ,Aruppukotai,Virudhunagar

KAMARAJ COLLEGE OF ENGINEERING AND TECHNOLOGY
Madurai
S.P.G.Chidambara Nadar -C.Nagammal Campus S.P.G.C.Nagar,VIRUDHUNAGAR
Fatima College
Madurai
Mary Land,Madurai
K.L.N.College of Information Technology
Madurai
Pottalpalayam,Konthagai,Sivagangai District.
Thiagarajar college of Engineering
Madurai
Thiagarajar college of Engineering,Thiruparankundram Madurai
The Gandhigram Rural Institute - Deemed University
Madurai
Gandhigram,Dindigul(Dt),Tamil Nadu.


Pandian Saraswathi Yadav Engg college
Madurai
Arasanoor,Thirumansolai PO,Sivagangai Dt, Madurai


Uttar Pradesh
UNIVERSITY INSTITUTE OF ENGINEERING AND TECHNOLOGY
Kanpur
C.S.J.M. UNIVERSITY KANPUR,
Maharana Pratap Engineering College,Kanpur
Kanpur
Kothi mandhana , Kanpur, UP
Harcourt Butler Technological Institute
Kanpur
Nawab Ganj Kanpur , Uttar Pradesh
Northern India Engineering College, Lucknow
Lucknow
Northern India Engineering College, Sector-II, Dr. Akhilesh Das Nagar, Faizabad Road, Lucknow,
Babasaheb Bhimrao Ambedkar University
Lucknow
BABASAHEB BHIMRAO AMBEDKAR UNIVERSITY,Vidya Vihar, Rai,Bareilly Road
Shri Ram Swaroop Memorial College of Engineering and Technology
Lucknow
Tewari Ganj,Faizabad Road,Lucknow
Integral University
Lucknow
Integral University, Dasauli,P.O. Bas-ha, Kursi Road,
CENTRAL INSTITUTE OF PLASTIC ENGINEERING & TECHNOLOGY(CIPET),
Lucknow
B-27,AMAUSI INDRUSTRIAL AREA ,NADARGANG ,LUCKNOW,U.P.
Saroj Insititute Of Technology & Management
Lucknow
Ahimamau Sultanpur Road Luknow
Northern India Engineering College, Lucknow
Lucknow
Sector - II, Dr. Akhilesh Das Nagar, Faizabad Road, Lucknow, Uttar Pradesh,
Babu Banarasi Das National Institute Of Technology and Management
Lucknow
Babu Banarasi Das National Institute of Technology & Management,Sector-I, Dr. Akhilesh Das Nagar,Faizabad Road,Lucknow.

IET Lucknow
Lucknow
sitapur road,Lucknow
Krishna institute of Engineering and Technology
Ghaziabad
Murad Nagar 13 km from bus stand Ghaziabad
Raj Kumar Goel Institute Of Technology Ghaziabad
Ghaziabad
RKGIT 5Km. Delhi Merrut Road,Opposite Jain Tube Ghaziabad
Inderprastha Engineering College
Ghaziabad
63, Site-IV,Sahibabad Industrial Area,Ghaziabad, UP
Institute of managment technology
Ghaziabad
Rajnagar, Hapur Road , Ghaziabad, UP
Ajay Kumar Garg Engg. College
Ghaziabad
27KM STONE,DELHI-HAPUR,BY PASS ROAD,GHAZIABAD
Ideal Institute of Technology
Ghaziabad
govindpuram ghaziabad., UP
ABES Engineering College
Ghaziabad
19th Km.Stone,Delhi-Hapur By pass Road,NH-24Ghaziabad
Vishveshwarya Institute of Engineering & Technology
Ghaziabad
P.O-Dadri,Distt-Gautam Budha nagar,
BABU BANARSI DAS INSTITUTE OF TECHNOLOGY, GHAZIABAD, UP
Ghaziabad
7th K.M. on N.H. 58, Delhi-Meerut Road, Duhai, Ghaziabad (U.P.)

I.M.S. Engineering College
Ghaziabad
IMS Engineering College,NH-24,Adhyatmik Nagar,Ghaziabad,UP

Dr.K. N.Modi Institute of Engineering and Technology
Ghaziabad
Delhi?Meerut?Dehradun National highway., UP
UNIQUE CHUT COLLEGE MURADNAGAR
Ghaziabad
NH-58, GANG NAHAR MURAD NAGAR DISTT. GZB. , UP
Institute of Management and Research
Ghaziabad
8th Mile Stone, Delhi-Merrut Road, Ghaziabad, UP
COLLEGE OF ENGINEERING AND TECHNOLOGY,IILM ACADEMY OF HIGHER LEARNING
Noida
17-18,KNOWLEDGE PARK-II,GREATER NOIDA,DISTT. GAUTAM BUDH NAGAR

JIIT,NOIDA
Noida
A-10,SECTOR-62,NOIDA
Priyadarshini Colege of Computer Sciences
Noida
plot no. 6A & 7 , knowledge Park 1, Greater Noida(UP)
I.E.C. College Of Engineering & Technology
Noida
Plot # 4, Knowledge Park-1, Surajpur-Kasna Highway, Sector-Beta 1, Greater Noida,
Ishan Institute of Management & Technology
Noida
2knowledege park-1,Greater Noida(U.P.)
JSSATE
Noida
Sector 62, Noida, UP
NIET
Noida
NOIDA INSTITUTE OF ENGINEERING & TECHNOLOGY,19, Knowledge Park-II, Institutional Area, Phase - II, Greater Noida
Greater Noida Institute of Technology
Noida
7 knowledge park-2,Gautam Buddh Nagar, Greater Noida,
Jaypee Institute of Information Technology, Deemed University
Noida
A-10, Sector-62, Noida
IEC College of Engineering & Technology
Noida
Plot no. 4, Institutional Area, Knowledge Park-I, Surajpur-Kasna Road,Greater Noida
GREATER NOIDA INSTITUTE OF TECHNOLOGY
Noida
7-KNOWLEDGE PARK-2 GAUTAM BUDDH NAGAR
IIIT Allahabad
Allahabad
Indian Institute of Information Technology, Allahabad,Deoghat, Jhalwa,Allahabad
United College of Engineering and Research
Allahabad
Allahabad Campus :A-31, UPSIDC, Industrial Area, Naini, Allahabad
Ewing Christian Institute of management & Technology
Allahabad
711 - Turner Building, Mutthiganj, Allahabad, U.P.
INDIAN INSTITITUTE OF INFORMATION TECHNOLOGY, ALLAHABAD
Allahabad
IIIT ALLAHABAD, DEOGHAT,JHALAWA, ALLAHABAD
IERT
Allahabad
26, CHAITHAM LINES,ALLAHABAD, UP
Madan Mohan Malaviya Engineering College
Gorakhpur
M.M.M.Engg. College, Gorakhpur, Uttar Pradesh.
Institute of Technology & Management
Gorakhpur
AL- I Sector -7, GIDA, Sahjanwa Road, Gorakhpur
MADAN MOHAN MALVIYA ENGG COLL.
Gorakhpur
GORAKHPUR,U.P,INDIA
Madan Mohan Malviya Engineering College
Gorakhpur
MMM Engineering College, Gorakhpur, UP
IET, MJP Rohilkhand University
Bareilly
MJP Rohilkhand University, Pilibhit Bypass, Bareilly
INVETIES INSTITUTE OF ENGINEERING AND TECHNOLOGY
Bareilly
NH 24,Near transport nagar,rajau (post),bareilly
INSTITUTE OF ENGINEERING AND TECHNOLOGY
Bareilly
INSTITUTE OF ENGINEERING AND TECHNOLOGY,M.J.P,ROHILKHAND UNIVERSITY,BAREILLY
Institute of Engg & Tech(I.E.T)
Bareilly
univercity campus,philibhit bypass road
bareilly(U.P)
RAKSHPAL BAHADUR MANAGEMENT INSTITUTE
Bareilly
Admin.Office:358-3,Rampur Garden,Opp. Agrasen Park,Bareilly.
Shri Ram Murti Smarak College Of Engineering & Technology
Bareilly
13th KM Milestone,Bareily-Nainital Road,Bareilly
Mahatma Gandhi Kashi Vidypith
Varanasi
Mahatma Gandhi Kashi,Vidypith-varanasi
Faculty of Management Studies, BHU
Varanasi
Faculty of Management Studies, Banaras Hindu University, Varanasi
School of Management Sciences Varanasi
Varanasi
Kushipur, P.O. Bachhaon, Varanasi-11, UP
I.E.T Khandari Agra
Agra
I.E.T Khandari Agra
INSTITUTE OF ENGINEERING & TECHNOLOGY
Agra
khandari Campus,(Dr Bhim Rao Ambedkar University, Agra),Khandari,

Institute Of Engineering & Technology, Dr.B.R.A. University, Agra
Agra
NH-2,Khandari Campus,Agra
Anand Engineering College
Agra
Agra-Delhi Road,Keetham ,Agra, UP
Raja Balwant Singh College Agra
Agra
Main Campus, Khandari, Agra
R.B.S. College Agra
Agra
Main Khandari Campus, Agra
BABU MOHAN LAL ARYA SMARAK ENGINEERING COLLEGE
Agra
Chauma-Farah,KEETHAM AGRA,AGRA-DELHI HIGHWAY(NH-2),AGRA


Faculty of Engineering and Technology agra college ,agra
Agra
faculty of engineering and technology agra college ,agra,M.G.Road Agra
Forte Institute Of Technology, Meerut
Meerut
Green Park Mawana Road Meerut
RADHA GOVIND ENGINEERING COLLEGE
Meerut
ANUYOGIPURAM GRAH ROAD MEERUT
Bapu Institute of Technology
Meerut
Partapur Bye Pass,Meerut(UP)
MIET MEERUT
Meerut
MERRUT BYPASS-BAGPAT ROAD ROSSING,MEERUT,U.P
Sachdeva Institute of Technology
Mathura
Farah,Mathura(U.P)
Hindustan College of Science and Technology
Mathura
Agra-Mathura-Delhi HIghway (NH-2), Farah, Mathura, Uttar Pradesh
B S A College of Engineering and Technology
Mathura
Behind BSA Degree College, Mathura
ZAKIR HUSSAIN COLLEGE OF ENGINEERING & TECH.
Aligarh
ZHCET, A.M.U.,ALIGARH,
Uttranchal
Dehradun Institute of Technology
Dehradun
Mussorie Diversion Road,Village makkawala,po bhagwantpur, Dehradunm Uttaranchal

West Bengal
International InstituteOf InformationTechnology, Kolkata
Kolkata
International Tower,X-1, 8/3 Block EP,Salt Lake Electronic Complex,Sector-V, Kolkata,West Bengal, India.

indian institute of information technology-calcutta
Kolkata
AQ-13/1 salt lake sector V,kolkata
Heritage Institute Of Technology
Kolkata
Chowbaga Road,Anandapur,Kolkata
Techno India
Kolkata
EM-4/1, Salt Lake, Sector-V,Kolkata-700091,West bengal,
Gurunanak Institute Of Technology
Kolkata
157/F,Nilgunj road ,Panihati.
Jadavpur University
Kolkata
Jadavpur University,Raja Subodh Chandra Mallick Road,
INSTITUTE OF ENGINEERING AND MANAGEMENT
Kolkata
Y-12,SALT LAKE,SECTOR- V,ELECTRONICS COMPLEX, KOLKATA,

Future Institute of Engineering & Management
Kolkata
Sonarpur Station Road, Kolkata
International Institute of Information Technology (IIIT Kolkata)
Kolkata
Saltlake electronic complex,sector V, saltlake ,kolkata. West Bental
Government College of Engineering and Leather Technology
Kolkata
Block - LB, Sector - III,Salt Lake, Kolkata
NETAJI SUBHASH ENGINEERING COLLEGE
Kolkata
PANCHPOTA,NEAR GARIA RLY. STATION,GARIA,

Bengal Engineering and Science University,Shibpur
Kolkata
Bengal Engineering and Science University,Shibpur,Howrah
PAILAN COLLEGE OF MANAGEMENT & TECHNOLOGY
Kolkata
Plot # 2-6, Sector I, Phase I,Bengal Pailan Park, (Near IIM Joka),Off D.H Road, Kolkata
INTERNATIONAL INSTITUTE OF INFORMATION TECHNOLOGY
Kolkata
IIIT,INTERNATIONAL TOWER,X-1,8/3,BLOCK EP,SECTOR-5,SALT,LAKE ELECTRONICS COMPLEX KOLKATA
RCC Institute of Information Technology
Kolkata
Canal South Road, Belia ghata
WEST BENGAL UNIVERSITY OF TECHNOLOGY
Kolkata
BF-142, SECTOR - V, SALT LAKE CITY, KOLKATA
Meghnad Saha Institute of Technology
Kolkata
Techno Complex, Madurdaha, Beside NRI complex, Uchchepota, Kolkata
The Institution of Electronics and Telecommunication Engineers
Kolkata
J1/7,EP Block,Saltlake Electronics Complex,Opp Webel Bhavan,Saltlake,


Bengal College of Engg. &Tech.
Durgapur
Durgapur,WestBengal
Dr. B C Roy Engineering College, Durgapur
Durgapur
Dr. B C Roy Engineering College,Jemua,Durgapur,West Bengal

Durgapur Institute Of Advanced Technology & Management
Durgapur
Rajbandh, Durgapur 12,West Bengal
More articles:
---
Recent lost & found:
---
Login for enhanced experience

Create and manage your profile

Refer an author and get bonus Learn more

Publish any lost and found belongings

Connect with the authors & add your review comments

Join us for Free to advertise for your business or Contact-us for more details

Join us for Free to publish your own blogs, articles or tutorials and get your Benefits