Hospitality Colleges in India
Blog by Bharat Jay Singh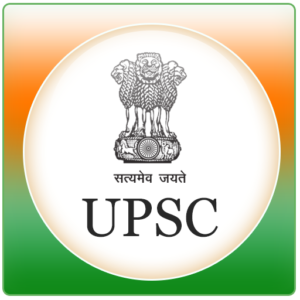 All > Education in India > Universities and Institutes in India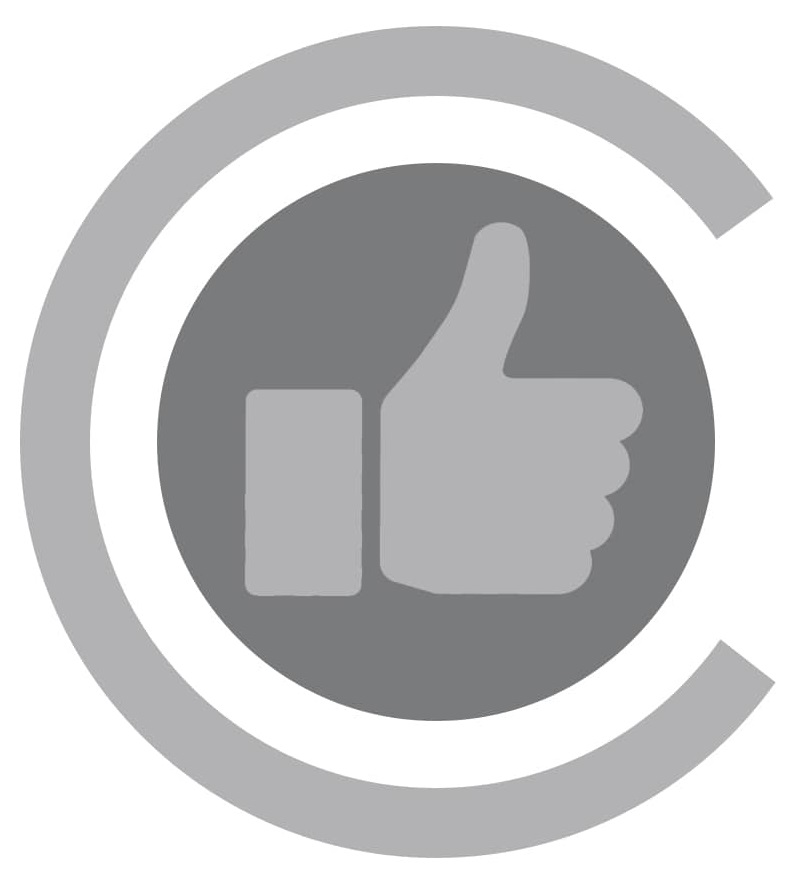 1 like
Please login to like this article.
Most people have already started preferring to study hospitality courses since such courses offer them jobs both inside the country and also abroad. Another major factor that accounts for this preference is that there are lots and a lot of vacancies in the hospitality industry. India has a variety of institutes that offers a selection of courses in numerous branches of hospitality. There are numerous courses namely Bakery and Confectionery, Hotel Reception and Book Keeping, Restaurant and Counter Service, Hotel Management and Catering Technology, Hotel Management Hospitality and Tourism Management, Diploma in International Hotels, Hospitality Administration, Hotel and Catering Management.
The number of job vacancies in the hospitality industry is much more but employment with top-notch companies such as the Taj group is harder because of their standard of expectations. It is that there will be a 45% increase in the number of five-star hotels in the Capital City in the next two years. In other metropolitan cities, it is predicted that there will be a growth of 25% in the hospitality industry in the upcoming years. Blooms College of Hotel Management and Catering Technology in Hyderabad offers the best placement carriers. Delhi Institute of Hotel Management & Catering Technology, Govt. of NCT offers students a better career in top hotels.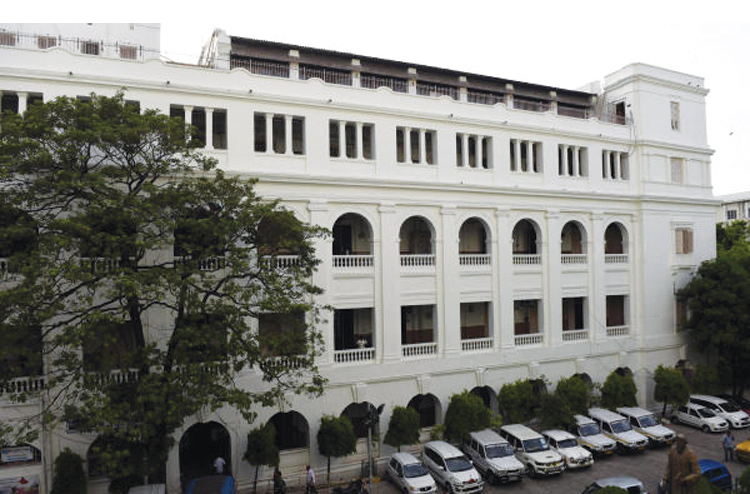 Indian Hospitality Colleges
| | | | | |
| --- | --- | --- | --- | --- |
| State | Hospitality College | Address | District/City | Phone Number |
| Andhra Pradesh | Blooms College of Hotel Management & Catering Technology | Om Nager, Langar House, Hyderabad 500008, Andhra Pradesh | Hyderabad | Ph: 040-23511948, 23522892 |
| | Niraj College of Hotel Management & Catering Technology | 44, Uma Nagar, Kundan Bagh Area,Gegumpet, Hyderabad 500016 Andhra Pradesh | Hyderabad | |
| | Regency College of Hotel Management and Catering Technology | Regency Palace, 8-2-677, Road No.12,Banjara Hills, Hyderabad 500034 Andhra Pradesh | Hyderabad | |
| | Shri Shakti College of Hotel Management | Venus Plaza, Adjacent to Airport, Gegumpet, Hyderabad 500016 Andhra Pradesh | Hyderabad | Ph: 27908585 |
| | Sri Padmavathi Women's Polytechnic | Tirupati Chittoor Distt. 517502 Andhra Pradesh | Chittor | |
| | Sri Venkateswara Institute of Hotel Management and Catering Technology | No. 11-20,Renigunta Road, Post Box,No.54,Tirupati 517501, Andhra Pradesh | Tirupati | |
| | Kamala Nehru Colleges of Hotel Management for Women | Sadat manhill, Ameerpet, Hyderabad | Hyderabad | |
| | J.B. Institute of Hotel Management | C/o. Hotel Bhaskara Palace, Banjara Hills, Hyderabad | Hyderabad | |
| | Indian Academy of Catering Tech & Culinary Arts | 6-3-1219/6A, Umanagar, Begumpet, Hyd-16 | Hyderabad | |
| | Institute of Hotel Management | F' Row, Durgabai Deshmukh Colony, Vidyanagar, Hyderabad ? 500007 | Hyderabad | |
| | Hyderabad Institute of Hotel Crafts and Management | 1-11-252/4, 1st Floor, Jabbar Building, Begumpet, Hyderabad-2 | Hyderabad | |
| | SLR College of Hotel Management | Shop # 302, Hamayat Nagar, Hyderabad 500029 | Hyderabad | |
| | Anwarul-Uloom College of Hotel Management and Catering Technology | 8-2-618/1, Road -11, Banjara Hill,Hyderabad | Hyderabad | |
| Bihar | Indian Institute of Business Management | Budha Marg, Patna 800001 Bihar | Patna | |
| | Shanti Sewa Samiti's Indian Institute of Hotel Management | 11, I.A.S. Colony, Kidwaipuri, Patna 800001 Bihar | Patna | |
| | Institute of Hotel Management | Near Ramashish Chowk, Opp. State Circuit House, Hazipur,Vaishali (Bihar) | Vaishali | Phone: 06224- 274937; 275354 |
| | Institute Of Hotel Management & Catering Technology (AICTE Approved) | (Iibm), Patna Campus, Budha Marg, Patna - 800 001. (Bihar) | Patna | |
| Delhi | Delhi Institute of Hotel Management & Catering Technology, Govt. of NCT | Behind Lady Shri Ram College, Lajpat Nagar-IV, New Delhi 110024 | New Delhi | |
| | Guru Gobind Singh Indraprastha University | Kashmere Gate, Delhi 110006 Delhi | New Delhi | |
| | Banarsidas Chandiwala Institute of Hotel Management & Catering Technology | Chandiwala Estate, Maa Anandamayee Ashram Marg, Kalkaji, New Delhi 110019 | New Delhi | 26382276 |
| | Lakshya Bhartee Institute of International Hotel Management | B- 98, Pushpanjali, Enclave, Outer Ring Road, Pitampura, Delhi 110034 | New Delhi | 55155113 |
| | Oberoi Centre of Learning & Development | 7, Sham Nath Marg, Delhi-110 054, India | New Delhi | +91-11-2389 0505 |
| | New Delhi YMCA | Jai Singh Road, New Delhi 110001 | New Delhi | 23360501, 23361910 |
| | R.M. Institute of Hotel Management | N-13 Sainik Farms New Delhi | New Delhi | 26867827, 26966073 |
| | Rai University | No. A-41, MCIE, Mathura Road, New Delhi- 110044 | New Delhi | 33445643, 33467725 |
| | National Council for Hotel Management and Catering Technology | Library Avenue, Pusa Complex, New Delhi ? 110012 | New Delhi | 011- 5787411, 5732429 |
| Goa | Academy of Culinary Education | Cidade de Goa Beach Resort, Vainguinim Beach, Goa 403004 | Goa | |
| | Ann Institute of Hotel Management Nova Cidade Commercial Complex | S 1 Building, 2Nd Floor, Near Chodankar Hospital, Porvorim Bardez. Goa | Goa | 0832-2411350, 3114919 |
| Gujarat | Vivekanad Institute of Hotel and Tourism Management | N.H-8/B, Kuvadava Road Gujarat | N/A | 0281-2784384, 2784388 |
| Haryana | Institute of Hotel Management, Catering and Nutrition | Department of Tourism, Panipat Haryana | Panipat | |
| | Kurukshetra University Department of Tourism & Hotel Management | Kururkshetra 136119 Haryana | Kururkshetra | |
| | North India Institute of Hotel Management | North Park Complex, Near Ghagghar Bridge, Panchkula 134109 Haryana | Panchkula | |
| | Vatel-Oberai & Oberoi | A-23/21 DLF-1, Gurgaon 122022 Haryana | Gurgaon | 0124-5051182 |
| | Allied Institute of Hotel Management And Culinary Arts | sco 43 sector 11 panchkula Haryana - 134112 | Panchkula | 09815988142, 0172-4632947 |
| Himachal Pradesh | Institute of Hotel Management, Catering & Nutrition Kufri | Shimla 171012 Himachal Pradesh | Shimla | |
| Jharkhand | Birla Institute of Technology | Mesra, Ranchi 835215 Jharkhand | Ranchi | |
| | Indian Institute of Science & Management Department of Hotel Management | IISM Campus, Institutional Area, Pundag, Ranchi 834004 Jharkhand | Ranchi | 0651-2242060 |
| Karnataka | AMC College | 30th Cross, 4th Block, Behind Police Station, Jayanagar, Bangalore 560011 | Bangalore | 080-26638991/992 |
| | Acharya Institute of Hotel Management & Catering Technology | Ist Stage, Ist Cross, Peenya Industrial Area, Bangalore 560058 Karnataka | Bangalore | 080-28398699, 28698711 |
| | Administrative Management College | 30th Cross, 4th Block, AMC Building, Jaya Nagar, Bangalore 560011 Karnataka | Bangalore | 26638991 |
| | Army Institute of Hotel Management and Catering Tech. | C/0 ASC Centre and College, PO Agram, Bangalore 560007 | Bangalore | 25714338 |
| | College of Hotel Management | A.B. Shetty Circle, Mangalore 575001 | Mangalore | |
| | Christ College of Hotel Management | Hosur Road, Bangalore 560029 | Bangalore | 080-25526169/164 |
| | Ganga Kaveri Institute of Science and Management | 1699, (43/1), Dr. Rajkumar Road, III Stage, Rajajinagar, Bangalore 560010 | Bangalore | 080-23429266, 23429917 |
| | Garden City College | 628/C, Ist Stage, Indira Nagar, Bangalore 560038 | Bangalore | 080-25288831, 9818702858 |
| | Hindustan Academy of Engineering & Applied Science Campus | P.B. No. 3776, Chinnappanahalli, Marathahali Post, Bangalore 560037 | Bangalore | |
| | Indian Institute of Hotel Management & Catering Tech. | ASC Centre (South) Bangalore 560007 | Bangalore | |
| | K.L.E. Society's S. Nijalingappa College | 2nd Block Rajajinagar, Bangalore 560010 | Bangalore | 080-23325020, 23320910 |
| | Kadandale Krishna Rao Memorial (Woodlands) College of Hotel Management | Woodlands Hotel Complex 5, Raja Rammohan Roy Road, Bangalore 560025 | Bangalore | |
| | Karavali College | NH-17, Near Kottara Chowki Mangalore 575013 | Mangalore | 0824-2455656, 2452931 |
| | Laxmi College of Hotel Management | Laxmi Memorial Education Trust A.J. Towers Balmatta, Mangalore 675002 | Mangalore | |
| | M.S. Ramaiah College of Hotel Management | M.S. Ramaiah Nagar, M.S.R.I.T. Post, Bangalore 560054 | Bangalore | 080-23601829 |
| | Manipal Academy of Higher Education | Madhav Nagar, Manipal 576119 | Manipal | 0825-71201 Ext. 22499, 2574 |
| | Maurya Institute of Hotel Management | No.9, Wheeler Road, Frazer Town, Bangalore 560005 | Bangalore | |
| | Moti Mahal College of Hotel Management | Hotel Moti Mahal Annexe, Falnir Road, Mangalore, 575001 | Mangalore | 0824-2441411 |
| | N.R.I. Hotel Management | No.6, Papareddypalya, Nagarbhavi, Iind Stage, Bangalore 560072 | Bangalore | 23355023 |
| | The Oxford College of Hotel Management C.A. | Site No. 40, Ist Phase, J.P. Nagar, Bangalore 560078 | Bangalore | 26630855 |
| | P.E.S. Institute of Hotel Management | Kumaraswamy Temple Road, Hanumantha Nagar, Bangalore 560050 | Bangalore | 080-26600741 |
| | Presidency College of Hotel Management | No. 28, 7th Cross, Krishna Reddy Colony, Domlur, Bangalore 560071 | Bangalore | |
| | R.N. Shetty College of Hotel Management & Catering Technology | No.4, Kaviraja Marg, Bailappanavar Nagar, Hubli 580029 | Hubli | |
| | St. John's College of Hotel Management | Second Main Road, Vijaynagar Second Stage, Bangalore 560040 | Bangalore | |
| | Sambhram Institutions | Ambabhavani Temple Road, M.S. Palya, Jalahalli East, Bangalore 560097 | Bangalore | 23643618, 23640612 |
| | Sapthagiri College of Hotel Management | Airport Road, Kavoor, Mangalore 575015 | Mangalore | 0824-2481672 |
| | Sarosh Institute of Hotel Management | Administration, Pentagon Complex, Kankanady Pumpwell, Mangalore 575002 | Mangalore | 2245140 |
| | Shree Devi College of Hotel Management | Punjab Building, Lal Bagh, Maina Towers, Ballalbagh, Mangalore 575003 | Mangalore | 0824-2456501, 2456511 |
| | Srinivas College of Hotel Management | Srinivas Building, G.H.S. Road, Mangalore 575001 | Mangalore | 0824-425966, 421566 |
| | T.John College | SG-4, Manipal Centre, # 47, dickenson Road, Bangalore 560042 | Bangalore | 080-25597817, 25092057, 25092057 |
| | Taha College of Management | Armstrong Road, Shivajinagar, Bangalore 560051 | Bangalore | 080-551047, 2215324 |
| | Vidya Vikas Institute of Hotel Management & Catering Technology | 345, Mansara Road, Indira Nagar, Mysore 570010 | Mysore | 0821-2431818, 2449497 |
| | Vignan Education Foundation | 5/3, Hosur Road, Bangalore 560029 | Bangalore | |
| | Welcomgroup Graduate School of Hotel Adminstration | Valley View, Manipal 576119 | Manipal | 08252-571101 |
| Kerala | Oriental School of Hotel Management | Valley View, Lakkidi 673576, Wynad Distt. Kerala | Wynad | 04936-255716 |
| | Institute of Hotel Management and Catering Technology | G.V. Raja Road, Kovalam PO, Thiruvananthapuram 695527 (Kerala) | Thiruvananthapuram | 04723-480078 |
| Madhya Pradesh | IPS Academy of Hotel Management & Catering Tech | KM 09 Hukmakhedi, Rajendra Nagar, A. B. Road, Indore-452012 | Indore | 0731-5020306, 3090658 |
| Maharashtra | Dr.D.Y.Patil Institute of Hotel Management & Catering Technology | Dr. D.Y. Patil Vidyanagar Sector-7, Nerul, New Mumbai 400706 | New Mumbai | (020) 27420188, 27421095 |
| | All India Shri Shivaji Memorial Society's College of HMCT | 55-56, Shivaji Nagar, Pune - 411 005 | Pune | (020) 25533847, 25520488 |
| | Mahatama Gandhi Vidyamandir's College of Hotel Management & Catering Technology | Mumbai Agra Road Panchavati, Nashik-3 | Nashik | (0253) 2516722, 5601203 |
| | Yougantar Education Society's Shri Balasaheb Tirpude College of Hotel Management & Catering Technology | Shri Nasikraoji Tirpude Marg,Civil Lines ,Sadar Nagpur 440001 | Nagpur | (0712) 2550695 |
| | Tuli College of Hotel Management | Near Koradi Naka, Bokhara Road Nagpur 441111 | Nagpur | (0712) 2669054/73, 2669176 |
| | Amro Tourism Academy | SURAJKUND Gat No 64/3 Mumbai-Nashik Highway ( NH3) Rajurbahula , Nashik 422-010 | Nashik | (0253) 651-1223 |
| | AnjumanI, Islam's Institute of Hotel Management & Catering Technology | Naruddin Tyabii Marg, 92 DN Road, Mumbai 400001 | Mumbai | |
| | B.V. Institute of Hotel Management & Catering Technology | Sector 8 CBD Navi Mumbai 400614 | Navi Mumbai | |
| | DINA Institute of Hotel Studies | No. 3, Timanna Niwas, 940/2, Model Colony, Pune 411016 | Pune | 020-5539854, 567666 |
| | Hutatma Karveer Chhatrapati Chuthe Shivali Maharaj Institute of Management Research & Rural Development | Ahmednagar | Ahmednagar | |
| | Indian Institute of Hotel | Management Rauza Bagh, Aurangabad 431001 | Aurangabad | 0240-381104, 381113 |
| | Institute of Hotel Management & Catering Technology | Atey Layout, Nagpur-22 | Nagpur | |
| | Kohinoor-IMI, School of Hospitality Management | 51, Hill Top, Khandala, Distt. Pune | Pune | 02114-72631, 77715/16 |
| | Lad College of Women of Arts. SC. & SMT. R.P. College of Home Sc. & Tech | Shankar Nagar, Nagpur-440001 | Nagpur | |
| | P.A.B. Institute of Hotel Management & Catering Tech. | Bageshree, Dr. Deodhar Compound, Chiplum 415605 | Chiplum | |
| | Razvi College of Hotel Management & Catering Technology | Off. Cater road, Bandra (W), Mumbai 400050 | Mumbai | |
| | Shri B.T. College of Hotel Management | Nagar 440001 | Nagpur | |
| | Sai Shivaji Education Trust's Institute in Travel & Tourism | Thane | Thane | |
| Orissa | Indian Institute of Hotel Management & Catering | 435, Old Station Square, Bhubaneshwar 751006 | Bhubaneshwar | 0674-2570484 |
| | Institute of Hotel Catering & Studies | Jagda, P.O. Jhirpani, Rourkela, Sundargarh 769042 | Rourkela | |
| | National Institute of Hotel Management & Catering | 457, Bomikhal, Bhubaneswar, 751010 | Bhubaneshwar | |
| | Women's Polytechnic | Berhampur | Berhampur | |
| Rajasthan | Maharishi Arvind Institute of Science and Management | Bharati Path, Ambabari Circle, Ambabari, Jaipur | Jaipur | 0141-3345487 |
| Sikkim | Institute of Hotel Management, Catering Tech. & Applied Nutrition | P.S. Road, Gangtok, Sikkim 737101 | Gangtok | 03592-2350, 228239 |
| Tamil Nadu | Asan Memorial Institute of Hotel Management & Catering Technology | Tambaram-Velachery Road, Jaladampet, Chennai 601302 | Chennai | |
| | Bhaktavatsalam Memorial College for Women | Korattur, Chennai 60080 | Chennai | 044-26250899, 2624 2699 |
| | Bharat College of Science and Management | Near New Bus Stand, Trichy Road, Thanjavur 613005 | Thanjavur | 04362-227937, 228081 |
| | C.M.S. Science and Commercial College | Coimbatore 641006 | Coimbatore | 0422-2866465, 2867496 |
| | Canan School of Catering & Hotel Management | 1/75, Poonamallee High Road, Nerkundram, Chennai 600107 | Chennai | 24872689, 24873189 |
| | Chennai National College of Arts & Sciences Parthipattu | Sriperumbathur | Sriperumbathur | |
| | Cheran Artas & Sciences College | Thittupparaj, Kangayam - Erode 638701 | Erode | 04257-2243316, 2243709 |
| | Empee Institute of Hotel Management & Catering Technology | D-103, Aruna Complex, Anna Nagar East, Chennai 600102 | Chennai | 26631843, 26630179 |
| | Food Craft Institute | Thuvakudi, Tiruchirapalli 620015 | Tiruchirapalli | |
| | Holy Crescent School of Catering | 50, Trunk Road, Poonamalle, Chennai 600056 | Chennai | |
| | The Hotel Academy | No. 114, Pondy Bazaar, Chennai 600017 | Chennai | 044-28152391/92, 52124431 |
| | Indian Institute of Catering Technology & Hotel Management | No-22, Shivaji Nagar, Near Membalam, Thanjavur 613001 | Thanjavur | 04362-232567/ 278776 |
| | Jaya College of Arts and Science | C.T.H. Road, Thiruninravur, Chennai 602024 | Chennai | 044-2639 0808 / 2634 0953 |
| | Kodaikanal Christian College | Prakasapuram P.O, Paradise Hill, Kodaikanal 624104 | Kodaikanal | 04542-242216, 242217 |
| | League Institute of Catering and Hotel Management | No.105, Vinayagapuram, Iind Street Arumbakkam, Chennai 600106 | Chennai | 044-24752570, 24755185 |
| | Oriental Institute of Catering Technology & Hotel Management | 22-A, Chinnakanmal Street, Near Post & Telegraph Office, Tallakulam, Madurai 625002 | Madurai | 0452-2522005 |
| | Madurai Kamaraj University College | Madurai -625002 | Madurai | |
| | Maharaj Womem's College | Perunthurai, Erode 638052 | Erode | |
| | Mohamed Sathak College of Arts and Science | Sholinganallur, Chennai - 600 119 | Chennai | 044-24501578, 24502576, 24502577 |
| | Merit Swiss Asian School of Hotel Management | 22, Havelock Road, Ooty 643001 | Ooty | 0423-2443601, 2442486 |
| | Measi Institute of Hotel Management & Catering Technology | 87, Peters Road, Royapettah, Chennai 600014 | Chennai | |
| | M.G.R. Institute of Hotel Management & Catering Technology | Lakshmi Nagar, Ist Main Road, Sri Devi Garden, Valasaravakkam, Chennai 600087 | Chennai | 24869004, 24869006 |
| | M.M.A. College of Catering Technology & Hotel Management | No.12, Santhome High Road, Mylapore, Madras 600004 | Chennai | |
| | The Monarch International College of Hotel Management | Hovelock Road, Ooty 643001 | Ooty | 0423-2444408/ 18/20 |
| | P.G Arts & Science College | Periyampalli, Dharmapuri-636 701 | Periyampalli | |
| | P.G.P College of Arts & Science | Pillaikalathoor, Namakkal - 637 206 | Namakkal | 04286-567759 |
| | P.S.G Arts & Science College | Avinashi Road, Coimbatore-641014 | Coimbatore | 0422-2573386, 2575622, 2591841 |
| | Paradise Academy of Catering & Hotel Management Prakasapuram | Kodiakanal 624104 | Kodaikanal | |
| | Pavendar Bharathidasan College of Arts & Science | Mathur, Pudukottai 622515 | Pudukottai | |
| | Pioneer International School of Hotel Management | 18, Chikkanna Chettiar Street, Tirupur 641604 | Tirupur | 0421-743091 |
| | Poonga College of Arts & Science | No. 10-13A, Babu Rajendra Prasad Road, West Mambalam, Chennai - 600 033 | Chennai | |
| | Ratnavel Subramaniam College of Arts & Science | Coimbatore 641402 | Coimbatore | |
| | S.N.R. Sons College | Coimbatore 641 006 | Coimbatore | 0422- 256 2788, 256 0387 |
| | S.R.M Arts & Science College | Ramapuram, Chengalpattu(Dist) - 603205 | Ramapuram | |
| | S.R.M Institute of Hotel Management | No 3, Veerasamy Street,West Mambalam, Chennai - 600 033 | Chennai | 044-2474 7231, 2474 7234 |
| | Sankara College of Science & Commerce | Saravanampatty, Coimbatore - 641 035 | Coimbatore | 0422 - 2666491, 2665934 |
| | Sathyabama Institute of Hotel Management and Catering Technology | Jeppiaar Educational Trust, Jeppiaar Nagar, Old Mamallapuram road, Chennai 60019 | Chennai | |
| | Shevaroys Institute of Catering Technology and Hotel Management | Yercaud Hills 636601 Salem Distt. | Salem | 04281-222383 |
| | Small Industries Service Institute | 65/1, G.S.T. Road, Guindy, Chennai 32 (GOI, Ministry of Industry) | Chennai | |
| | Sri Amman Arts and Science College | Thayarpalayam, Erode 638102 | Erode | |
| | Subbalakshmi Lakshmipathy College of Science | TVR Nagar, Aruppukottai Road, Madurai - 625 022 | Madurai | 0452-2690616, 2690623 |
| | Swiss Management Academy R.S.B. Towers | 1274 MTP Road, Near Saibaba Temple, Coimbatore 641043 | Coimbatore | 0422-5533389, 5382563 |
| | V.G.P. Hotel Management Academy | Parijatham Salai, Uthandi, Sholinganalore PO Chennai 60019 | Chennai | 044-4490486, 5857298 |
| | V.J.P. College of Catering Hotel Management | 89/1, Devar Colony, Ist Cross Thillai Nagar, Trichy 620018 | Trichy | 7600094 |
| | V.L.B Janaki Ammal College of Arts and Science | Kovaipudur, Coimbatore - 641 042 | Coimbatore | 0422 - 2607779, 2607288 |
| | Vel's Institute of Hotel Management | Velan Nagar, P.V. Vaithiyalingam Road, Pallavaram, Chennai - 600 117 | Chennai | 044 - 22415862, 2236 2712 |
| | Velankanni Malathy Panicker College of Arts & Science | Kovur, Chennai 603205 | Chennai | |
| | Vinayagam Mission Arts & Science College | Salem-636001 | Salem | |
| Uttar Pradesh | Allahabad Agricultural Institute | Allahabad 211007 | Allahabad | 0532-2684281, 2684284 |
| | Babu Banarasidas National Institute of Technology and Management | Lucknow | Allahabad | |
| | Bundelkhand University, School of Tourism & Management | Kanpur road, Jhansi 284 128 | Jhansi | (0517) 321158 |
| | Ch. Charan Singh University | Meerut 200005 | Meerut | +91 121 2760551, 2760554 |
| | Graduate School of Business & Administration (GSBA) | Plot No. HS-02, Block - F, Sector - Alpha 2, Greater Noida - 201306 | Greater Noida | 0120-2320521/22/23/24 |
| | Institute of Hotel Management, Catering Technology and Applied Nutrition | IHM & C HOUSE, 11 R. A. Lines, Dogra Temple Road, The Mall, Meerut Cantt-250001 | Meerut | 0121-2643590, 2656096 |
| | Institute of Hotel & Tourism Management | C/o Devidayal Aluminimum Industries (P) Ltd. 149, G.T. Road, Sahibabad, Ghaziabad 201005 | Ghaziabad | 0120-3090652, 2112025 |
| | International Institute of Management & Technology | Mall Road, Meerut Cantt. | Meerut | 0121-642006 |
| | J.P Institute of Hotel Management & Catering Technology | P.O Rajpura, Mawana Road, Meerut 250001 | Meerut | 0121-2621515, 2620433 |
| | M J P Rohilkhand University Faculty of Management Studies | Dori Lal Agarwal Marg, Bareilly 243001 | Bareilly | 0581-527282, 427088, 527263, 527286 |
| | Shivgarh Metropolitan Institute of Hotel Management & Catering Technology | Vill: Kankaha, Teh: Mohanlal Ganj, Distt: Lucknow | Lucknow | 0522-2821067 |
| Uttaranchal | Amrapali Institute of Hotel Management | Civil Lines, Nainital Road, Haldwani | Haldwani | |
| | Govt. Institute of Hotel Management & Catering | Dehradun | Dehradun | 0135-2728662 |
| | Govt. Institute of Hotel Management & Catering | Almora | Almora | 05962-230539 |
| | Institute of Media Management and Tech. | 113/1-2, Raipur road, Dehradun 248001 | Dehradun | 0135-2741979, 2747159 |
| | National Institute of Hotel Management | 29, Dilaram Bazar, Rajpur Road, Dehradun 248001 | Dehradun | 0135-2745196, 2743183 |
| | RAM Institute of Hotel Management & Catering Tech. | Niranjanpur, Saharanpur Road, Dehradun | Dehradun | 0135-2749500, 3125950 |
| West Bengal | Durgapur Educational Society's Institute of Hotel Management | B-312, Michael Faraday Street, City Centre, Durgapur 713216 | Durgapur | 0343-2547906 |
| | I.I.A.S. | 41, Sevoke road, Near Gurudwara,Siliguri 734401 | Siliguri | |
| | Institute of Advanced Management (IAM) | AE 486, Salt Lake, Kolkata 700064 | Kolkata | 033-23377726, 23596065 |
| | International Institute of Hotel Management | International Tower, X-1, 8/3, Block EP, Sector-V, Salt Lake, Kolkata | Kolkata | 23577550-9 |
| | NIPS School of Hotel Management | EC 98, Sector-I, Salt Lake, Kolkata 700064 | Kolkata | 23586476, 23343079 |
More articles:
---
Recent lost & found:
---
Login for enhanced experience

Create and manage your profile

Refer an author and get bonus Learn more

Publish any lost and found belongings

Connect with the authors & add your review comments

Join us for Free to advertise for your business or Contact-us for more details

Join us for Free to publish your own blogs, articles or tutorials and get your Benefits