Thai green curry
Blog by Nirupama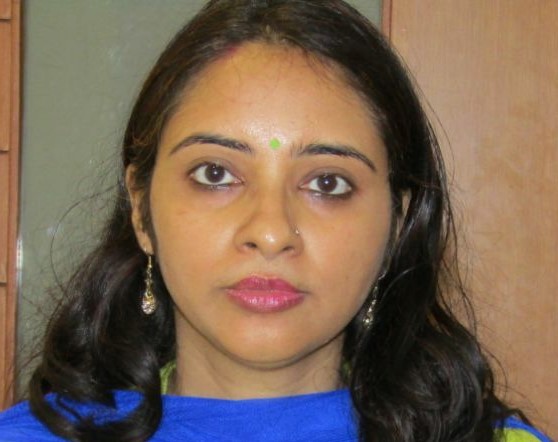 Thai Green Curry
- Thai green curry features chunky veggies in a lip smacking green curry constituted of aromatic herbs and spice powders, tangy lemon juice and rinds and of course onion, ginger, garlic and the usual repertoire of flavor enhancers. Like in most Thai preparations coconut milk does the balancing act and make the curry perky yet pleasant to the taste buds.
S. No.

Ingredients

Quantity
1

Tofu/ paneer cut into 1 fingers

100 gm
2

Zucchini sliced diagonally

no
3

Cauliflower cut into small florets

no
4

Baby corn halved lengthwise

6 no
5

French beans very diagonally cut into 1? pieces

8-10 no
6

Readymade coconut milk

2 cups
7

Finely chopped lemon grass 1 tbsp
11

Chopped fresh basil

3 tbsp
12

Fresh red Chillies (deseeded & chopped)

2 no
13

Red or green chilli

2-3 no
14

Green chillies chopped

5-6 no
17

Ginger chopped

4-5 piece
18

Lemon grass stack

1 no
22

Coriander seeds

1 tbsp
25

Fresh basil leaves

1 cup
1.
For the green curry paste, dry roasted coriander and cumin seeds for 2 minutes on a tawa till fragrant but not brown. Put all other ingredients of the curry paste and the roasted seeds in a grinder and grind to a fine paste, using a little water.
2.
Heat 3 tablespoon oil in a kadhai. Add green curry paste. Fry for 2-3 minutes.
3.
Add cauliflower. Fry for 3-4 minutes. Add other vegetables and stir for 1 minute. Add 1 cup coconut milk. Stir on low heat for 2-3 minutes.
4.
Add chopped lemon grass, salt, sugar and rest of coconut milk. Boil. Add soya sauce. Cook on low heat for a few minutes or till vegetables are crisp tender.
5.
Add basil, tofu or paneer. Give 2-3 boils.
6.
Garnish with sliced red or green chillies, basil leaves.
7.
Serve hot with boiled rice.
Last updated: Sep 24, 2021
More articles:
---
Recent lost & found:
---
Login for enhanced experience

Create and manage your profile

Refer an author and get bonus Learn more

Publish any lost and found belongings

Connect with the authors & add your review comments

Join us for Free to advertise for your business or Contact-us for more details

Join us for Free to publish your own blogs, articles or tutorials and get your Benefits